Barratt Homes raise £28,500 for the Foundation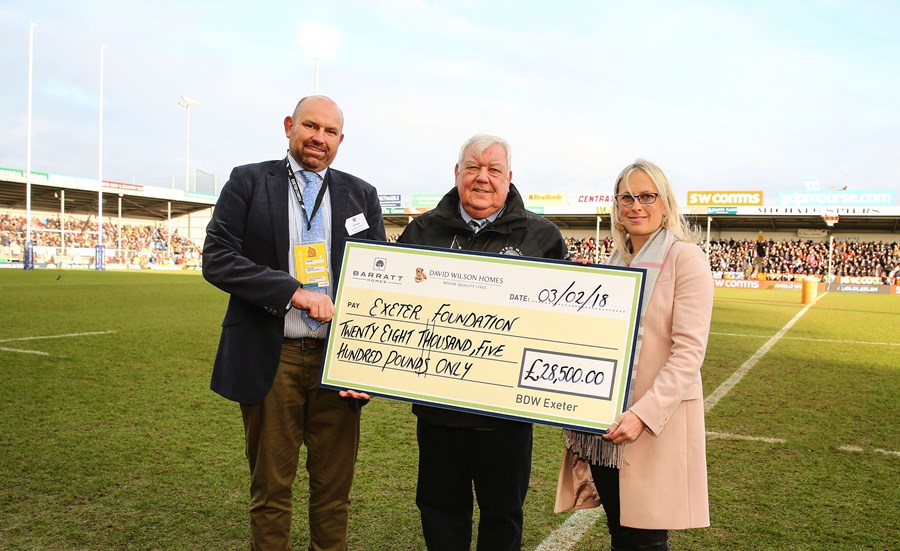 Barratt Homes and David Wilson Homes has been throwing its support behind Exeter Foundation - raising funds and creating awareness for a range of charities and groups in the region.
Taking part in an array of fundraising activities, staff from the five star housebuilder have worked alongside suppliers and sub-contractors to raise an impressive £16,000, with Barratt and David Wilson Homes adding an extra £12,500 to the pot.
"This is an incredible achievement," said Barratt Homes and David Wilson Homes managing director Paul Moran. "Our team has had a very busy year, taking part in a sky dive, charity ball, bike ride and many additional events to bring us to this wonderful £28,500 total donation for the last 12 months.
"The Exeter Foundation is a crucial resource here in the south west, helping to support the work of a wide range of worthy local causes. I'm looking forward to many more fundraising activities to come as we continue our partnership with the charity."
Tony Rowe, chairman of the Exeter Foundation added: "I'd like to say a big thank you to all those at Barratt Homes and David Wilson Homes for the tireless work they've put in through various activities and fundraising events since they announced their support for the Exeter Foundation.
"This is a very impressive donation, and it will be put to very good use, helping those who need it most, in and around Exeter."