Big Walk 2018 hailed a success, over £3000 raised for the Foundation!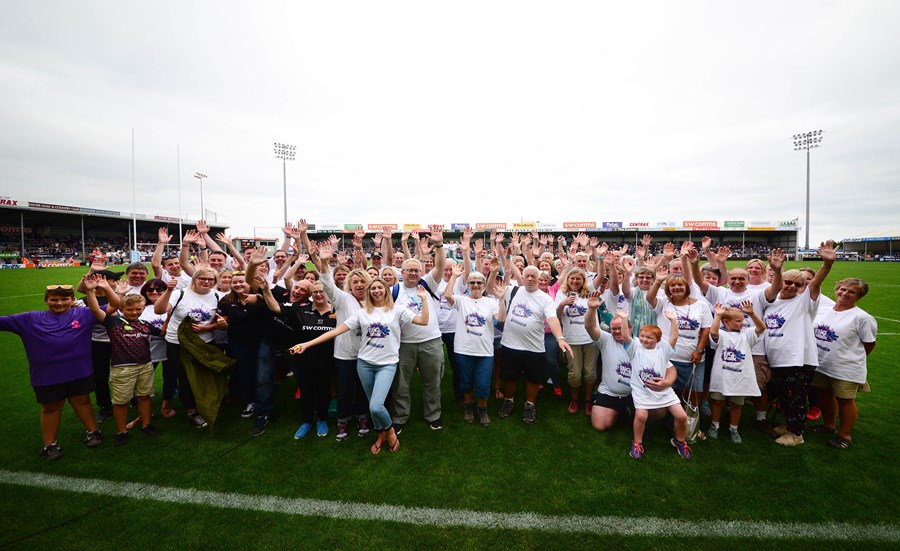 In excess of £3,000 has been added to the Exeter Foundation coffers following the highly successful Big Walk 2018 held at the weekend.
Helping to raise vital funds for the Foundation, which looks to support a minimum of 20 local charities and organisations, the 100+ walkers proudly took up the challenge of working their way around the picturesque 10-mile course that started and finished at Sandy Park, home to the Exeter Chiefs rugby team.
Building on the success of previous years, once the walk was completed participants were then able to enjoy some well-earned refreshments before then settling in to watch the pre-season friendly between the Chiefs and visiting Cardiff Blues.
Exeter Rugby Club Deputy Chief Executive and Foundation Trustee, Keiron Northcott said: "On behalf of the Exeter Foundation, I wish to congratulate each and every walker who took part in this year's Big Walk 2018. Again we had a terrific response from those involved and the money that they have helped to raise we know will help to make a difference to so many different people.
"Each year we are seeing this event grow in numbers and we are confident that next year's Big Walk will be even bigger and better."
Organisers of the event wish to thank the headline sponsors SWComms, Land Rover Experience Santander and Northcott Beaton Insurance Brokers.