Charities benefit from Foundation efforts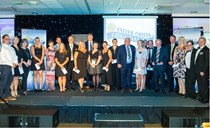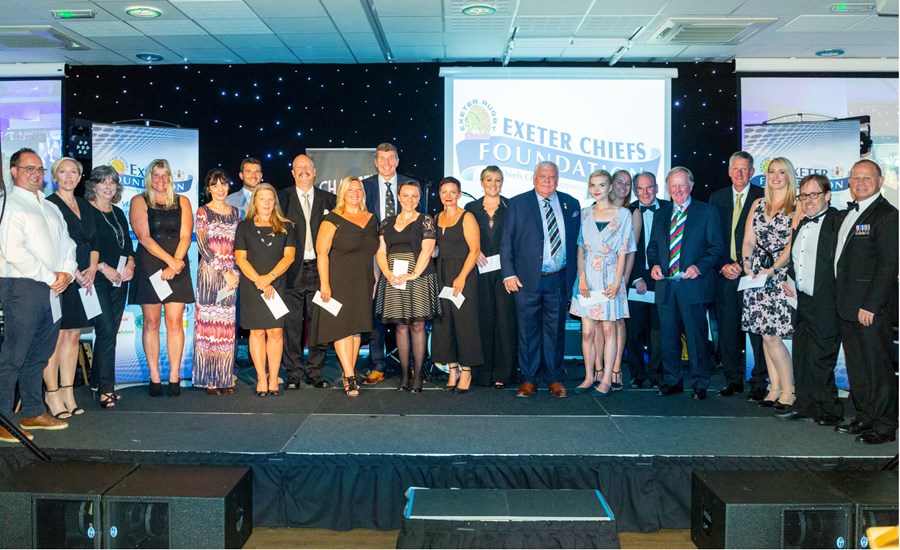 The outstanding efforts of the Exeter Chiefs Foundation were again highlighted as charities and organisations from the local area benefited to the tune of over £70,000.
Now into its seventh year, the Exeter Chiefs Foundation – the official charity of the Exeter Chiefs – has raised over £1.2 million, helping to change lives and improve standards and facilities for so many different people.
Much of that fundraising comes from match-days here at Sandy Park, where the 20 designated charities for the season carry out bucket collections, all of which are added to the seasonal pot and then divided out at the Season Launch Dinner.
Over the years, over 90 charities and organisations have been directly funded by the Exeter Chiefs Foundation, whose efforts have been assisted by the Foundation XV members. These are 15 local companies who pledge to raise at least £1,500 in any given season.
To date, the Foundation XV members have raised in excess of £130,000 – of which £40,000 has been raised in the past 12 months.
Chairman of the Exeter Chiefs Foundation, Tony Rowe OBE, said: "On behalf of the Trustees of the Exeter Chiefs Foundation, we'd like to thank everyone who fundraised for us or have donated to the Foundation in the past year.
"We've been able to help fund some fantastic causes locally, as well as give generously to the 20 designated charities, and there are already some worthy projects we are looking to help in the coming months."
All 20 designated charities were represented at the recent Season Launch Dinner, picking up cheques – which were boosted by an additional £500 donation from the Foundation – for their efforts during the past season.
The evening also saw a Q&A session with Chiefs Director of Rugby Rob Baxter and first-team players James McRae, Ben Moon and Jack Nowell, as well the award of the second Devon Sporting Legacy Grant of £25,000 to Exeter Athletic Rugby.
A cheque of £2,300 was also handed to the Foundation by local sports broadcaster Nigel Walrond from sales of his book 'Road to Glory' – which detailed in full Exeter's title-winning campaign of 2016/17.
Charities to benefit on the night were: Age UK, Dream-A-Way, ELF, Exeter Dementia Action Alliance, Exeter Lions, Exeter Athletic Rugby, Families for Children, FORCE, Living Options Devon, Merry Go Round Toy Libraries, Nightstop Devon, Rape & Sexual Abuse Line, See The Future, Step One, The Hollow Lane Club, The Honest Truth, The Last Kiss Foundation, The Royal Marines Charity, Vranch House and Wooden Spoon.