Apply now to be one of our designated charities next season......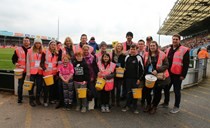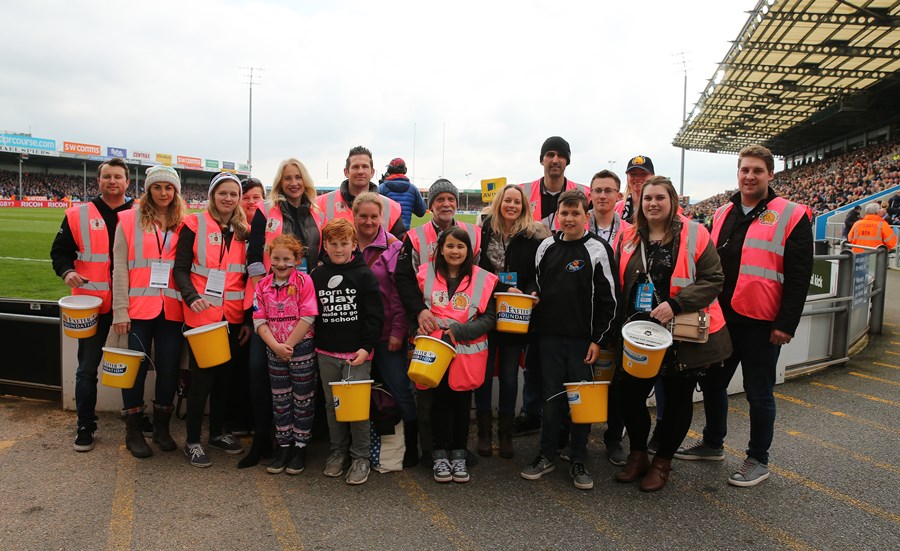 Are you a local charity or charitable organisation who would like to take part in our match day fundraising?
The Exeter Chiefs Foundation work with local designated charities every season who each attend a given match-day with their volunteers in order to fundraise via bucket collections at Exeter Chiefs home matches.
We know how difficult it has been in the past 12 months with fundraising due to restrictions on events along with many other factors, and many local charities are looking for new ways to fundraise - so we invite you to apply!
In the past 10 years, the Exeter Chiefs Foundation has donated the best part of half a million pound across 63 different designated charities via bucket collections and car parks on match days.
Each year, our designated charities are selected via an open application process by the Exeter Chiefs Foundation, each successful organisation will assist in co-ordinating and collecting all the monies on the match days via bucket collections for the upcoming 2021/22 season. These funds are ringfenced specifically for these organisations and are distributed via a share system at the start of the following season at the Season Launch Dinner which is usually held in early September.
The deadline for all applications is Tuesday, 1st June, 2021.