End of Season Dinner Auction Now Live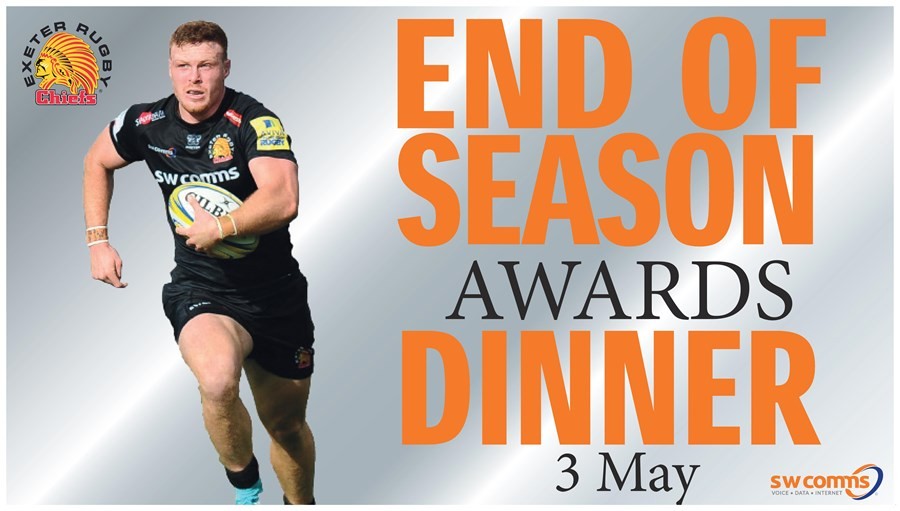 The Exeter Chiefs Annual End of Season Dinner Auction is now live for all to take full advantage of - all of the players' cup shirts are up for grabs!
If you would like to get your hands on a piece of Official Exeter Chiefs sporting memorabilia this is your chance! Whether its your favourite player, or you are just a fan of the game - register by clicking on the link below for your chance to bid on one of the signed players cup shirts.
And of course....... all monies raised from the auction will go straight to the Exeter Foundation.
Please note, the online auction website will close at midday on Wednesday 2nd May. Bidding will resume at the live event on Thursday 3rd May for event attendees only. If you are not attending the event we encourage you to use the 'Maximum Bid' feature in order to increase your chances of winning auction items.
https://www.chiefsendofseason-auction.com