Foundation thrilled in assisting Dream-A-Way's new caravan
As one of our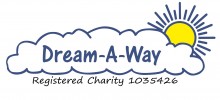 designated charities, The Exeter Foundation are pleased to announce we have assisted in funding Dream-A-Way's first caravan at Ladram Bay.
Dream-A-Way is a charity which provides holidays and outings for people with disabilities, of all ages across Devon, Cornwall and the Isles of Scilly. The charity owns 8 luxury holiday caravans at Exmouth's Devon Cliffs holiday park at Sandy Bay and have now purchased one at award winning Ladram Bay with the help of the Exeter Foundation. This will allow even more opportunities to assist local families that deserve them so greatly.
With the close relationship with the foundation and the Exeter Chiefs, Dream-A-Way will be naming the new holiday home after the Premiership team.
The official opening will take place on Wednesday 29
th
August at 4.00pm.
For further information about Dream-A-Way please vist
www.dream-a-way.org
 .