Local banker who has spent the past 40 years behind a desk is heading off to see the world – on two wheels - for charity!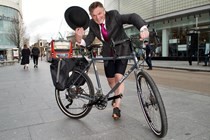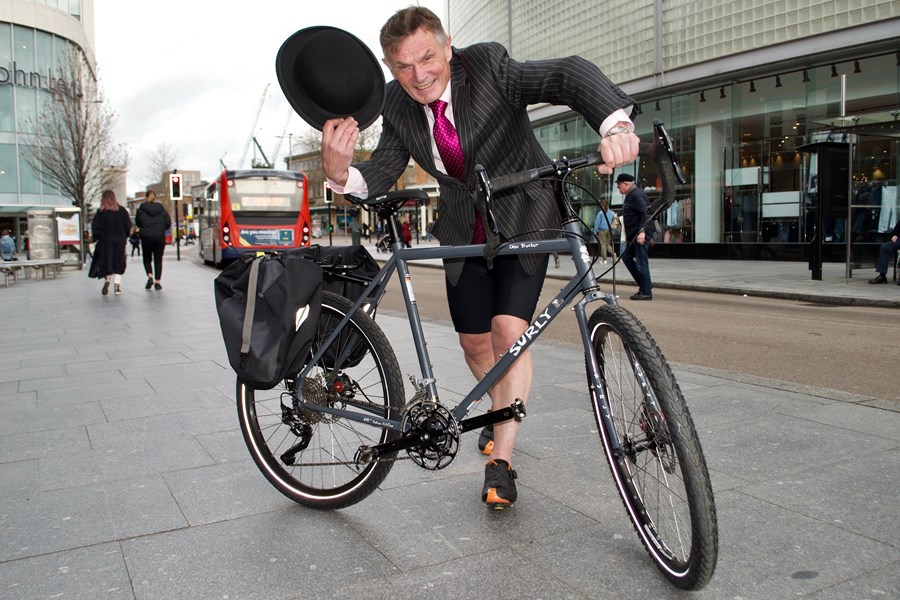 A cyclist from Devon is hoping to cycle his way into the Guinness Book of Records with an 18,000-mile circumnavigation of the globe, raising money for the Exeter Chiefs Foundation and Cancer Research UK on the way.
Steve James will set off from Sandy Park in April, and says the five-month trip across four continents and 22 countries would be a 'journey into the unknown'.
Steve, 59, plans to cycle across Europe and Asia, including Iran, Turkmenistan, Uzbekistan and China, before flying to Perth in Australia. His adventure then takes him to New Zealand, across America and to Nova Scotia in Canada and then back to Plymouth via Spain and France. His sturdy trail bike, bought especially for the ride, will come with him on all the flight hops between continents.
His aims are twofold, to raise money for charity and to set himself a challenge after retiring from a corporate banking career for NatWest in Devon. 'I've been behind a desk in for 40 years and I've just retired so I am able to get on and do this.'
Steve is no stranger to long-distance cycling, having travelled coast-to-coast across America seven years ago. But he said the trip would be on another level entirely, both in the distance and the remoteness of route.
He will be cycling alone and, particularly across Asia, he will have no back up at all. 'It is about six times longer and a lot more inaccessible,' he said. 'America is very westernised so this one could be much tougher.
'I've mentally prepared myself for that. I've done lots of scenario training, thinking about what it is going to be like if I'm in the middle of nowhere with food poisoning, feeling very lonely. I'm working out how I deal with that because the challenge is bigger mentally than it is physically, definitely.'
He is including a tent and sleeping bag in the panniers on his bike and will also be relying on the kindness of strangers in some remote places for a bed for the night. I've got a rough idea of where I'm going,' he said. 'I know I've got to get to Shanghai and each night I will plan the route for the next day.
'I'm planning to be away for five months, doing 120 miles a day. I'm planning to be home by September 14, in time for my 60th birthday on September 17, but I suspect I won't be. 'I could have accidents and I'm most likely going to get food poisoning at some point, that goes with the territory.'
Tony Rowe, Chairman of the Exeter Chiefs Foundation said: "We are delighted that Steve has chosen to support the Exeter Chiefs Foundation in this challenge. We're looking forward to following him on his journey via his tracking system and blog and urge others to look him up as well."
To sponsor Steve visit http://uk.virginmoneygiving.com/SteveJames16