Jay's Aim benefit from the Chiefs Foundation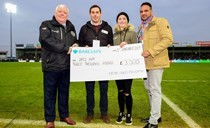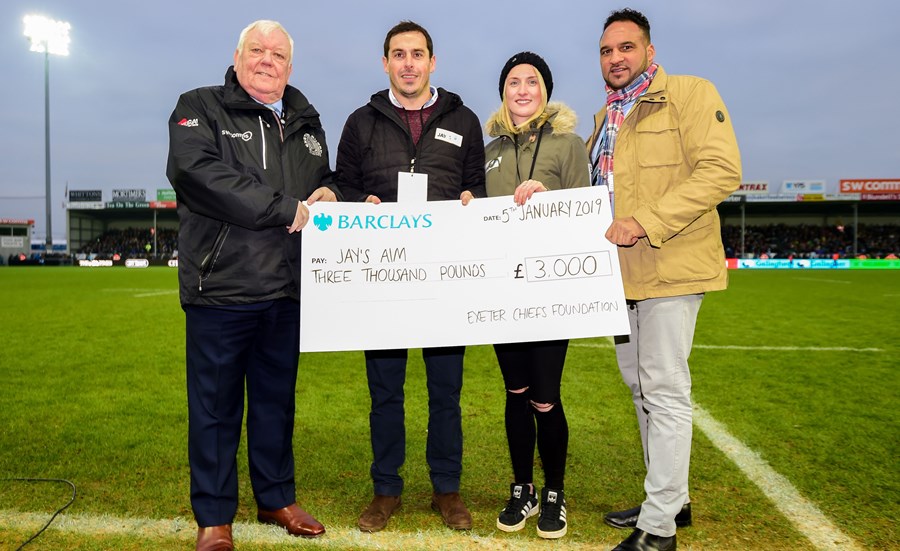 Exeter Chiefs Foundations Trustees Tony Rowe OBE and Michael Caines MBE were on hand to present a cheque for £3,000 to local charity, Jay's Aim, during the game last weekend against Bristol Bears.
The Foundation's donation will be to help provide public access defibrillator machines to both Exeter Athletic and Topsham Rugby Clubs.
The project includes CPR/AED training from Jay's Aim to all of the club's main teams, so they not only equipped in an emergency, but are also ready to perform life-saving skills should a plyer or supporter have a cardiac arrest.
Every week, 12 apparently fit and healthy young people (35 and under) die from an undiagnosed heart condition in the UK. In 80% of cases there will be no prior symptoms.
By providing these defibrillators to make sure all of the local Exeter rugby clubs have one, not only are they increasing someone's chance of survival after a cardiac arrest from 6% to 74%, but Jay's Aim are also raising young people's awareness.
Collecting the cheque from Tony and Michael were Dan Osbourne & Samantha Ford of Jay's Aim.