New 'Computer Bank' for Headway's centre in Exeter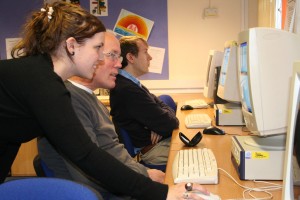 The Exeter Foundation has agreed funding for new IT equipment to support Headway's 'Computer Bank' at their day centre in Exeter.
Headway Devon is a local charity dedicated to improving life after brain injury.  There are two centres in Exeter: one for adults and one for children, which is one of its kind in the South West. The aim of the centres are to provide vital services to adults and children with brain injuries by helping their clients relearn lost skills so that they can go on to live more independently and more happily. The centre also helps brain injury survivors to reduce their social isolation by enabling them to meet others who have had similar experiences and to provide support, information, advice and respite for carers.
It is hoped that the 'Computer Bank' will be installed and officially opened in early October this year.
For further information about Headway Devon please visit: www.headwaydevon.org.uk